Regular price
$19.00 USD
Sale price
$14.00 USD
Unit price
per
Sale
Sold out
View full details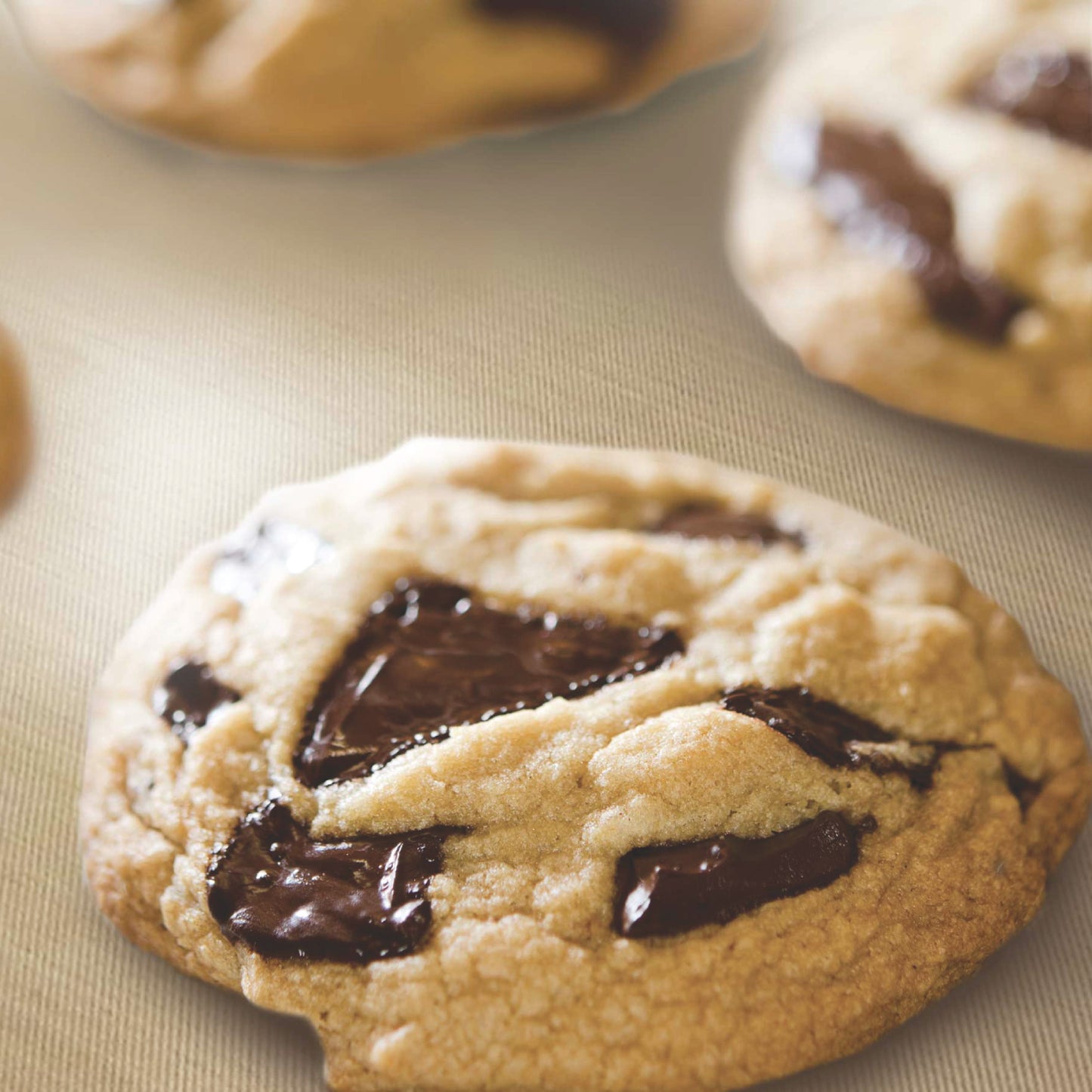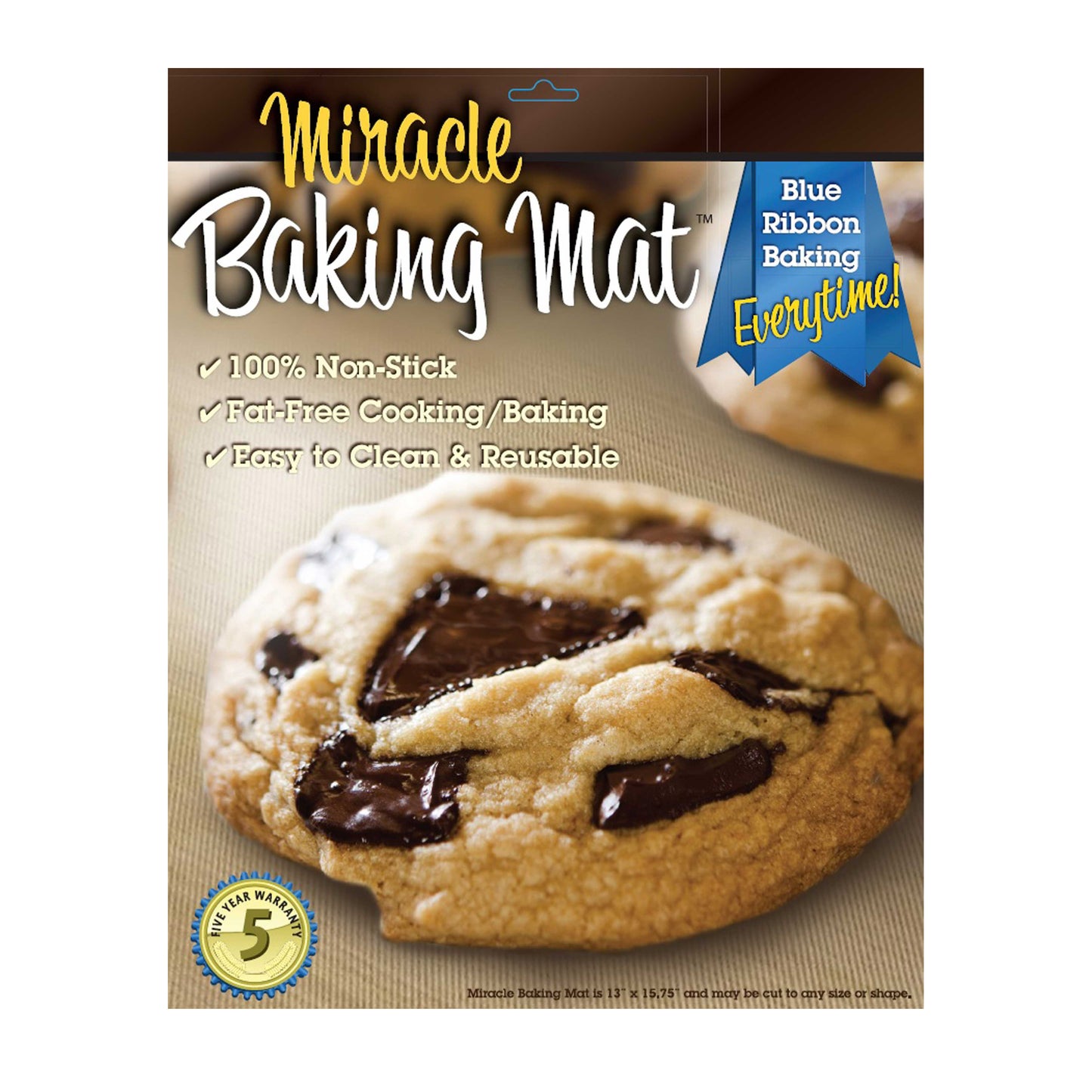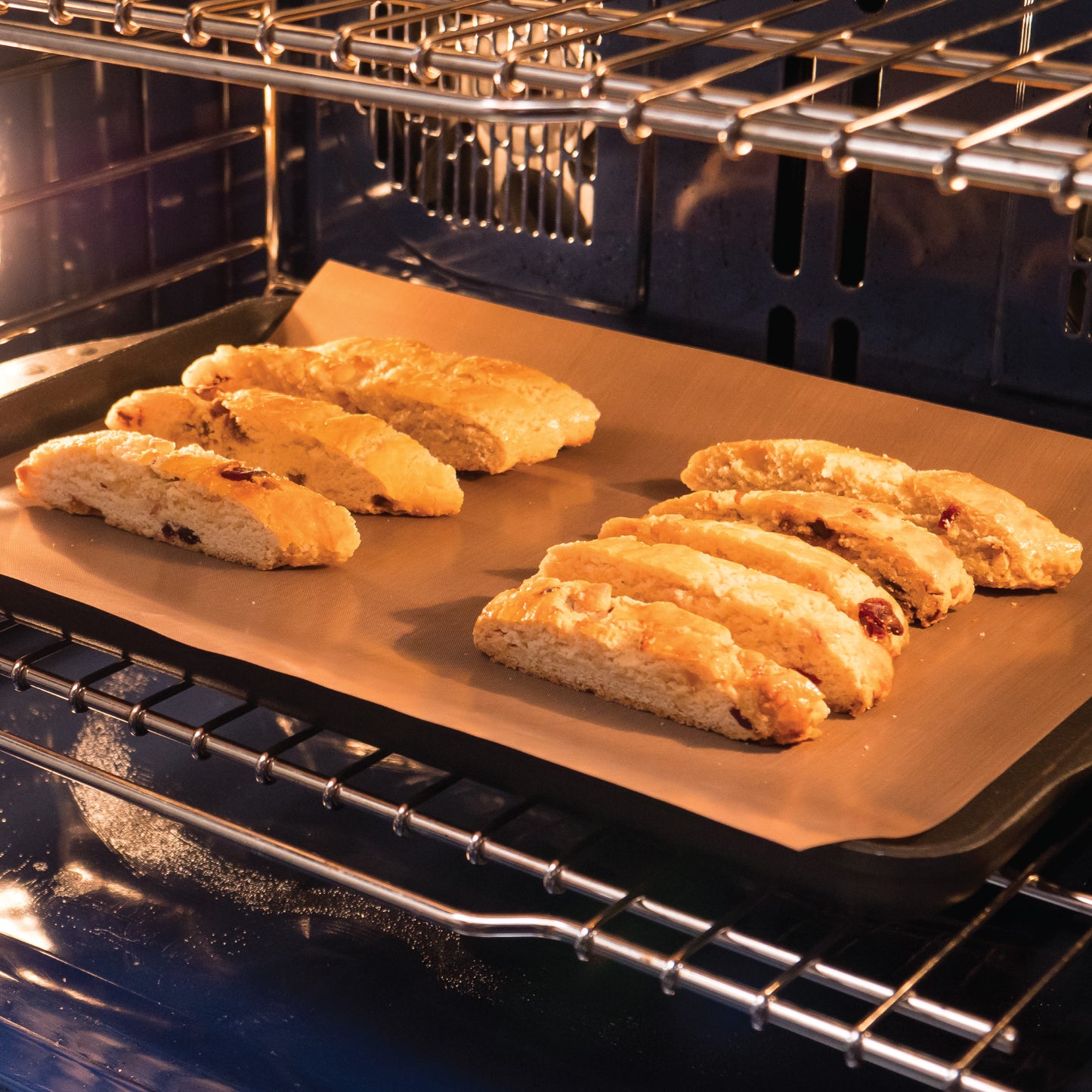 THE NON-STICK, REUSABLE BAKING ESSENTIAL

Product Details
Use without cooking fats or sprays.
Ideal to replace parchment paper, foil and wax paper.
REUSABLE!
The Miracle Baking Sheet is a versatile, reusable kitchen essential. It allows you to cook and bake without the inconvenience of sticking and the unhealthy use of fats and sprays. Ideal for use on baking sheets and pans, it is a reusable alternative to aluminum foil, parchment and wax paper that can be used up to 500˚F (260˚C).
Works great in the oven or microwave too! Ideal for: cookies, pies, biscuits, bread, baked goods, nachos, pizzas, fish, chicken, roasts, casseroles, even eggs. 100% non-stick: food simply glides off the PTFE (PFOA-free) coated non-stick fabric.
Product Dimensions (Inches):
17 x 13.5 x 0.125
Product Weight (lbs):
0.02 
Warranty:
5 year limited against manufacturer's defects.
Can this product replace my parchment paper?

Yes, this is a reusable alternative.

Can I put my sheet in the dishwasher?

You can wash this product on the top rack but we would suggest hand washing/soaking and rinsing it in the sink as the best way to clean the Miracle Baking Sheet.

I want to make sure it is healthy for my family to use, what is this product made of?

The Miracle Baking Sheet allows food to simply slide off its easy clean material made of PTFF (PFOA-free) coated non-stick fabric. Being PFOA-free, it is safe for your family.
use them every time
I love these, I use them every time i put something in the oven. I don't entirely trust the coating on my non-stick cookie sheets, so this is better. Plus my older cookie sheets are pretty rough looking. These are perfect. Haven't used them on the BBQ yet but summer is coming!
Hi Serena - thank you very much for your kind review! Our small business truly appreciates it. Here's to a great summer ahead!