At Ocean Sales, we're truly grateful for our amazing team comprised of stellar sales persons, along with committed warehouse and office staff that pride themselves in offering the best level of service possible. How lucky are we!?
We started in 1983 with two staff members and one product. Today, we are proudly headquartered in Calgary, Alberta and have other warehouses throughout Canada and within the USA. We continue to grow and offer over 30 products (varying by country) today.
And thanks to the hard work of our team, Ocean Sales has been awarded numerous titles over the years including: Best Themed Display, 5-Star Booth Award, Best Themed Uniform, Merchandise Sales 1st Place, Best Salesmanship, Best Booth Personnel, Happy Exhibitor, and many more.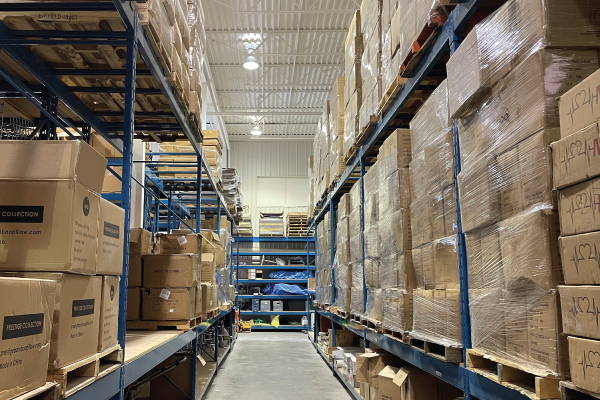 WAREHOUSE FULFILLMENT ASSOCIATE | Duties + Responsibilities:

- Print all online orders and packing slips

- Check for order changes/adjustments prior to fulfilling orders along with checking for occasional fraud risk orders prior to shipping

- Collaborate with team to ensure stock, supplies are ready for shipping out to trade shows, and other venues

- Load and prepare skids of product (including packaging/labelling) and equipment for shipments across Canada

- Assist in unloading containers as they come in

- Receive, sort and document returns on a daily basis

- Use a lift, pallet jack, dolly, power tools, and other warehouse equipment as needed

- Other duties as required.

The ideal candidate will possess:
- Good verbal and written communication skills

- Good computer skills with the ability to learn new programs

- Be physically fit with the ability to lift repetitively and stand on your feet for long periods of time

- Comfortable using a variety of light power tools (once trained)

- Be flexible in nature; our core business hours are Monday to Friday

- Driver's license an asset
We are open Monday to Friday 8:30am to 5pm and we close one hour early on Fridays! Our location is bus accessible but we also have free parking on-site for those who drive. We offer competitive compensation, 3 weeks of paid vacation, as well as benefits. If this role sounds of interest to you, we encourage you to apply by emailing us. We thank all interested applicants; however, only those short-listed will be contacted.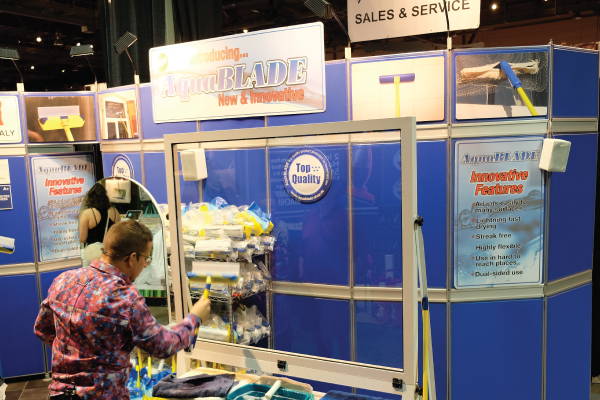 TRADE SHOW or RETAIL DEMONSTRATOR | Duties + Responsibilities
- Demonstrate and educate consumers about one of our products and its features

- Cross-sell and up-sell accessories where applicable

- Answer consumer questions
- Monitor booth inventory and regularly communicate with our head office
We are looking for someone with:
- Retail and/or sales experience

- Positive energy with a go-getter attitude

- The ability and willingness to travel to different show locations

- The love for the thrill of closing a sale and controlling your own income

If you are you seeking work commitments of 2-13 days, multiple times per year, this could be the ideal role for you! Perhaps you work in an industry such as film and TV and need well-paying gigs to fill the gaps, or you are semi-retired and don't always wish to work (but love (even miss) the thrill of closing high-volume sales). We also have rotating opportunities for retail special events at top locations across Canada. These roles offer you uncapped earning potential in a trade show/special event work environment.
If this unique opportunity of interest to you, we encourage you to apply by emailing us. We thank all interested applicants; however, only those short-listed will be contacted.

Please note, we currently are only accepting emailed resumes. No phone calls, walk-ins or agencies at this time - we thank you for understanding.