Regular price
$376.00 USD
Regular price
$376.00 USD
Sale price
$376.00 USD
Unit price
per
Sale
Sold out
View full details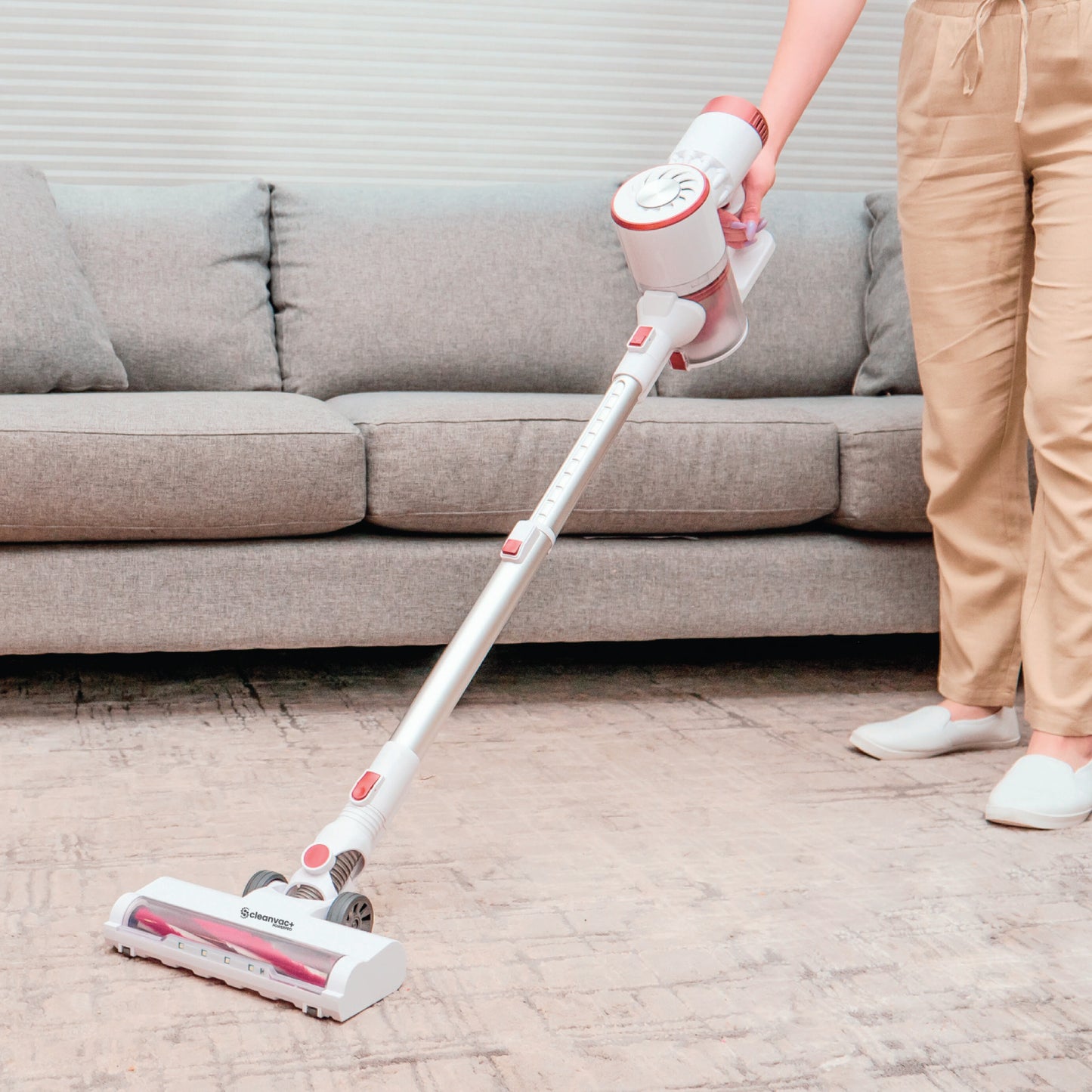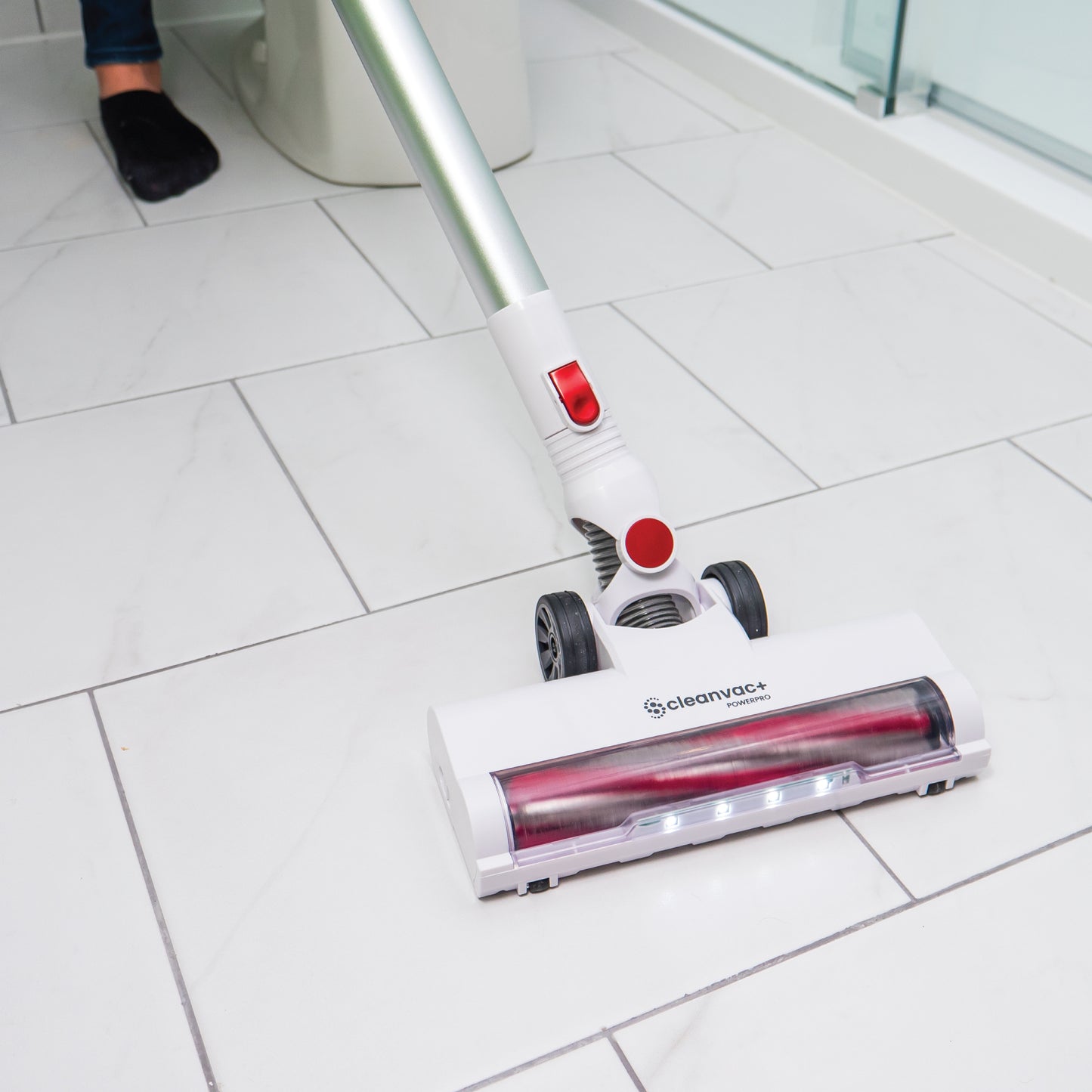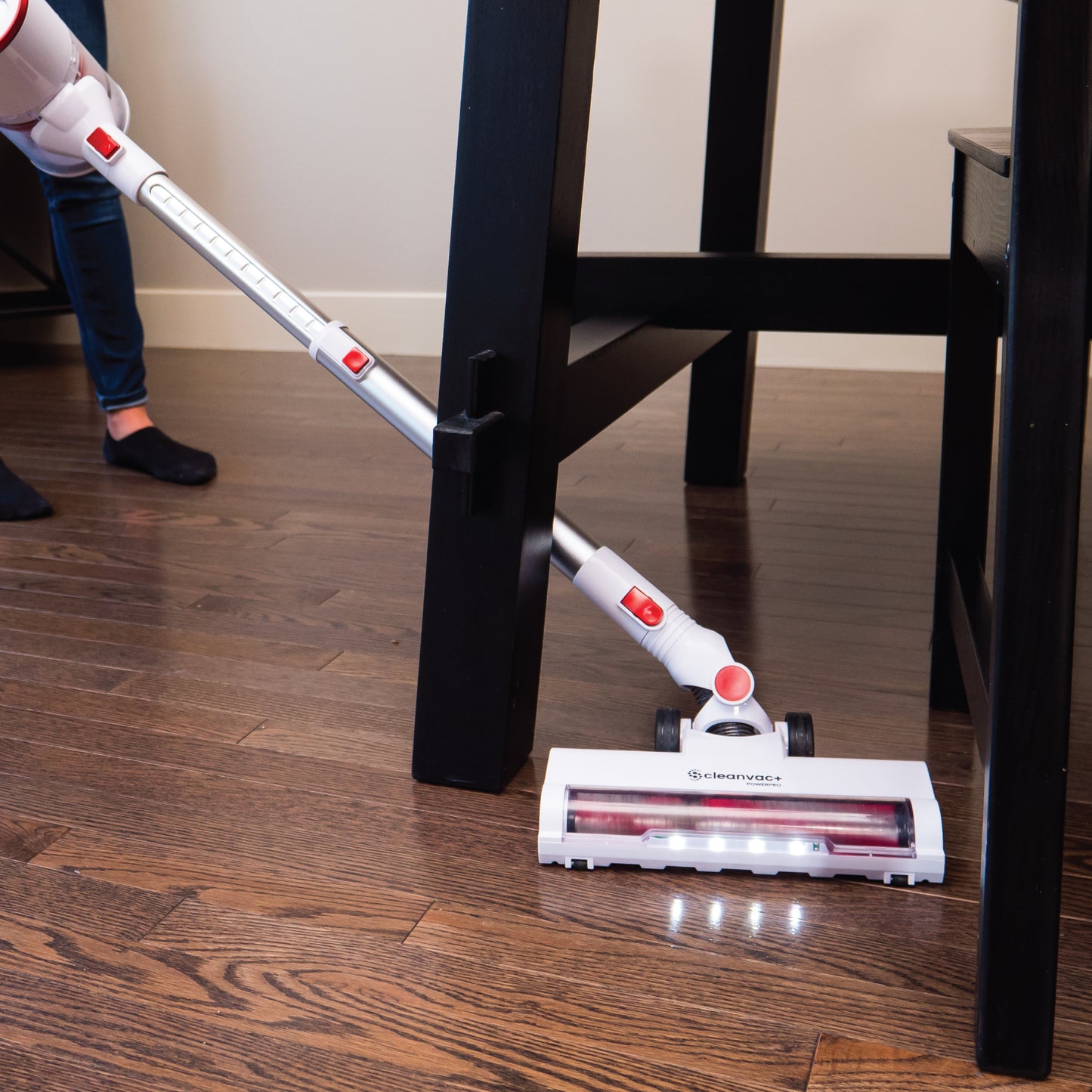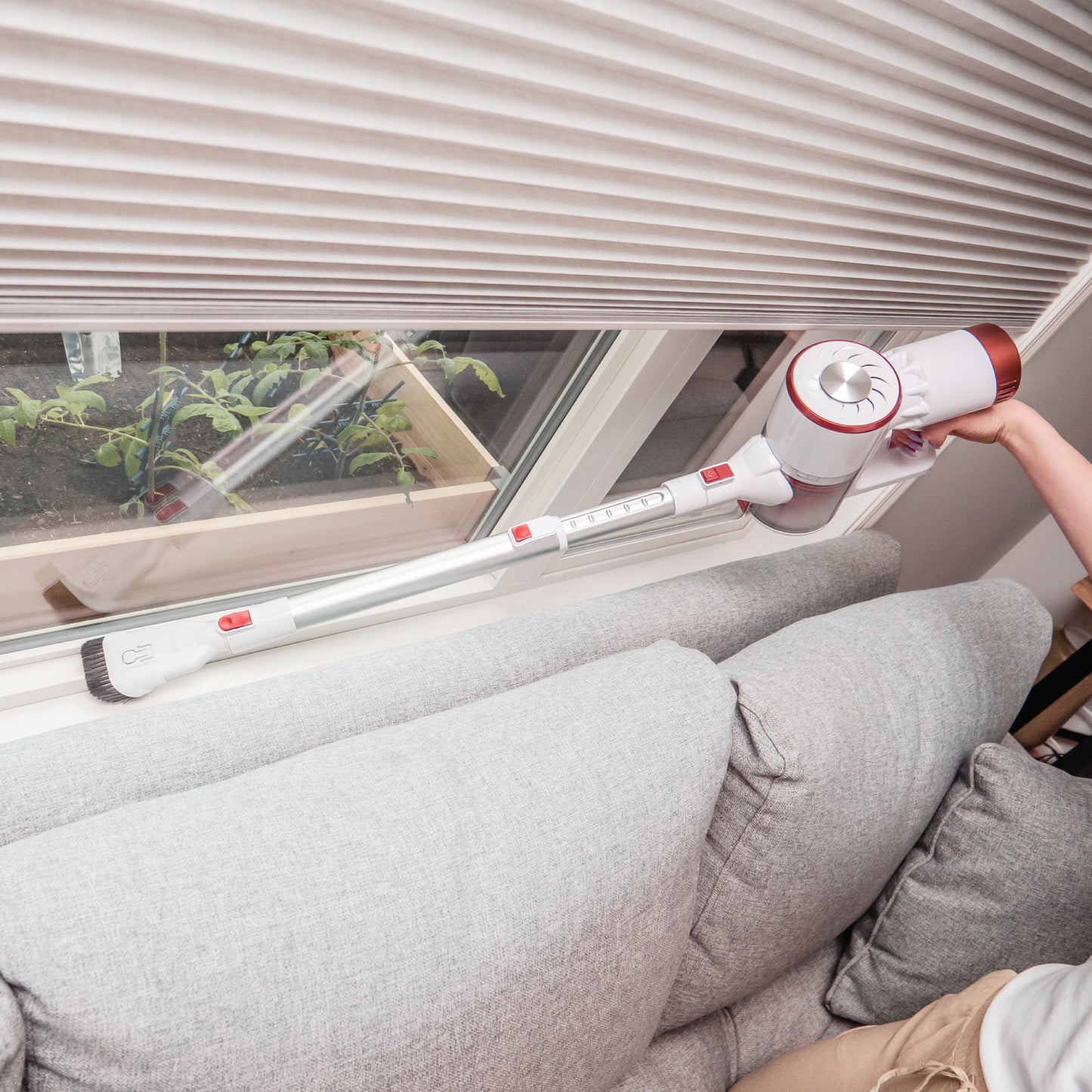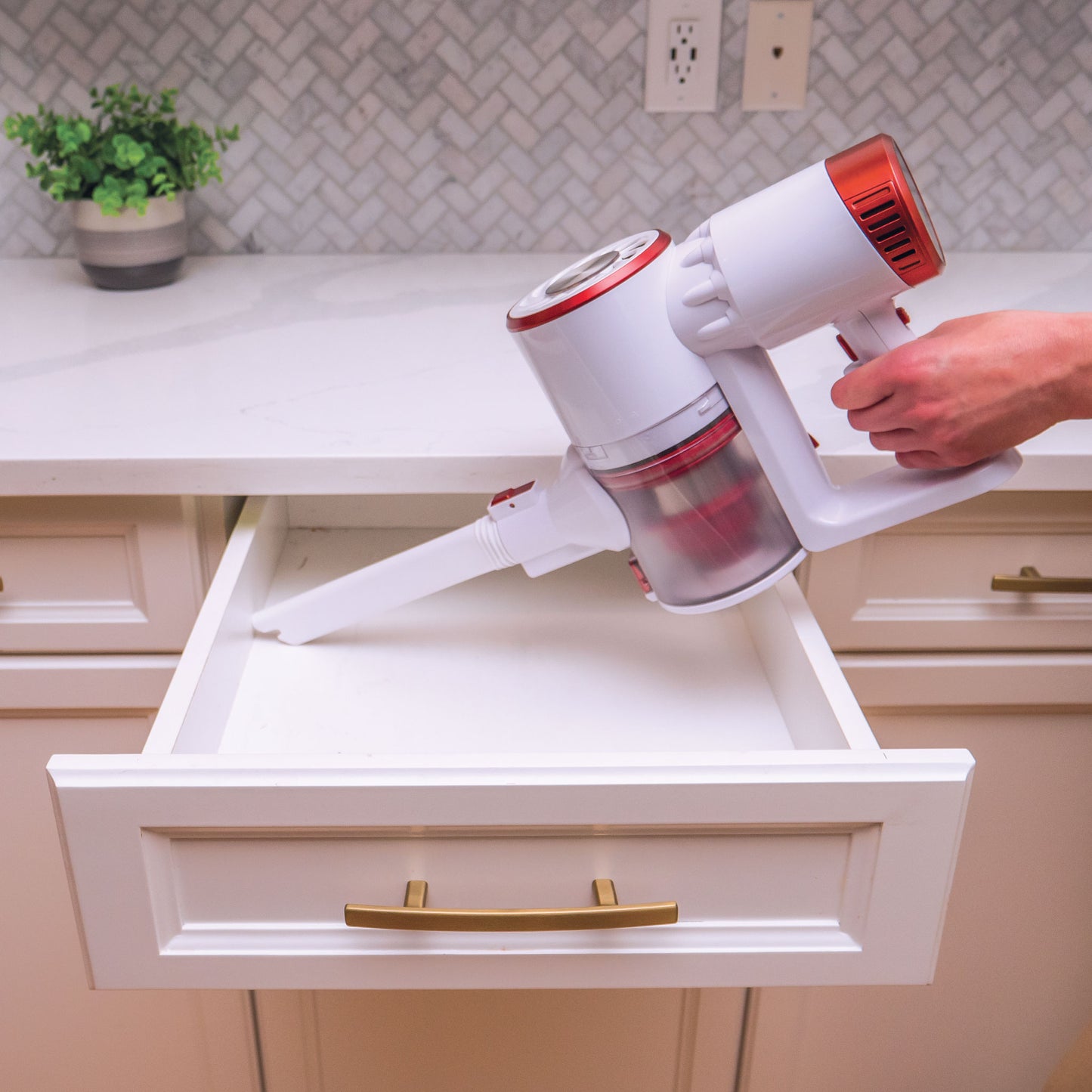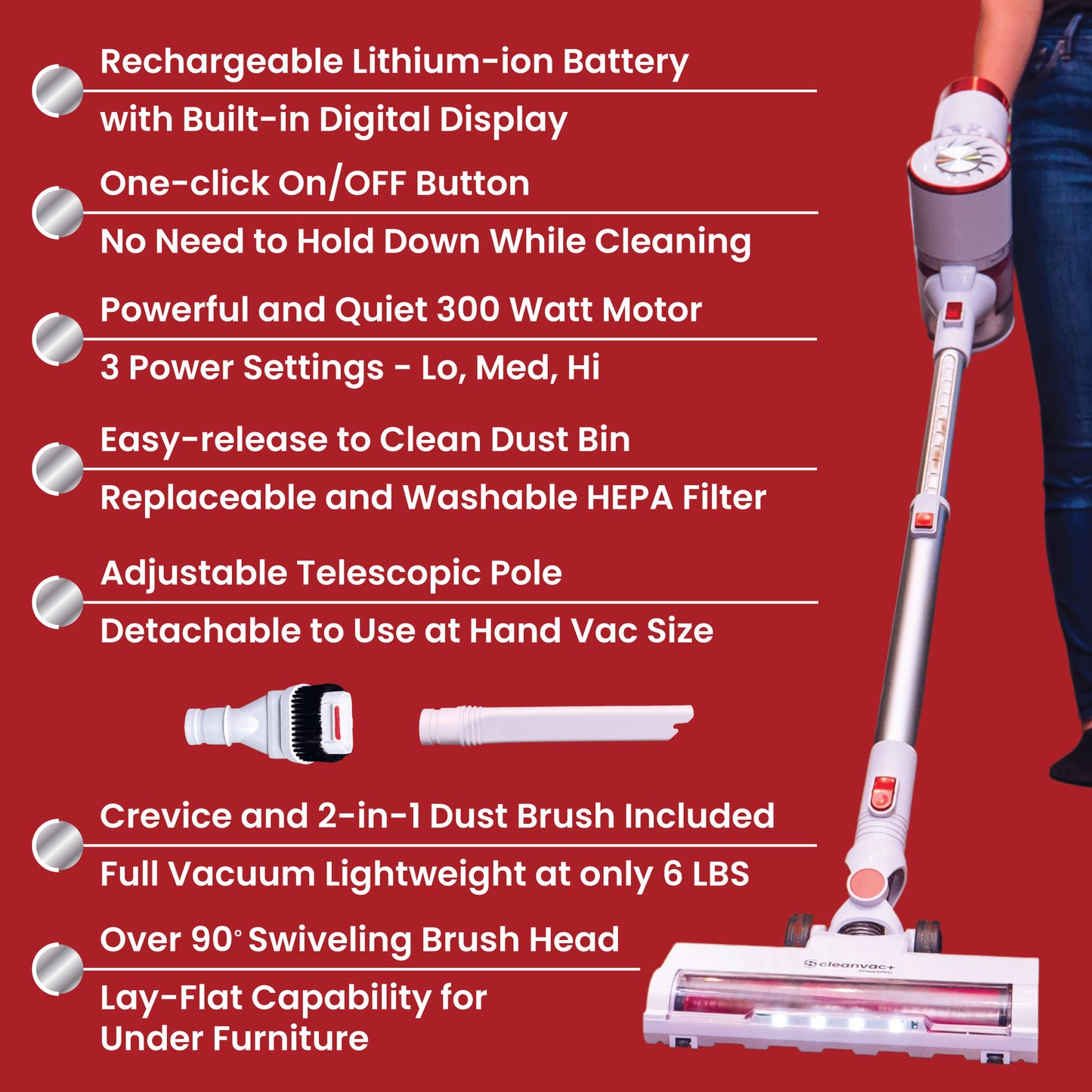 REDEFINE THE WAY YOU CLEAN + MAINTAIN YOUR FLOORS
Introducing the cleanvac+ POWERPRO - Your Ultimate Cordless Cleaning Companion!
With a mighty 300 watts of power, this exceptional tool tackles dirt and debris with ease, from stubborn dust and pet hair to coffee grounds and kitty litter. Customize your cleaning experience by adjusting the power settings, whether it's for quick touch-ups or tackling the most challenging cleaning tasks.
But the cleanvac+ is not just about cleaning; it's about enhancing your living environment. Equipped with a top-notch HEPA filter, it not only cleans your floors effectively but also elevates your indoor air quality to a whole new level.
Product Details
Powerful 300W motor for effective cleaning at three speeds

Up to 25 kpa with strong suction for tough messes and debris
Handy 2-in-1 dust brush and crevice tool accessories
Adjustable telescopic and removable pole, allowing you to adjust the height of your vacuum in dozens of ways
Lightweight at only 6lbs, which means the cleanvac+ is not top heavy like other brands.
Long-lasting battery with up to 35-42 mins. of run time, depending on the power setting used, and is also removable and rechargeable
A discreet wall mount and charger are also included
This cordless marvel comes with essential accessories, including a crevice tool, a 2-in-1 dust brush, and a floor brush, ensuring that no nook or cranny is left uncleaned. Maintenance is a breeze with a removable brush roll that guarantees your vacuum remains in peak condition.
Assembling the POWERPRO is also effortless, and storage is even more convenient thanks to the included wall mounting kit, keeping your cleanvac+ securely tucked away until the next cleaning session. Its ergonomic design ensures comfort on all surfaces, with an impressive 12-height option for help reaching from the floor to the ceiling.
Plus, you can say goodbye to interruptions during your cleaning session, as the extended battery life offers continuous cleaning power. Also enjoy a quiet cleaning experience with reduced noise output, a world away from the disruptive vacuum noise of the past.
Elevate your cleaning game with the cleanvac+ POWERPRO. It's not just a vacuum; it will redefine the way you approach cleaning and maintaining your home. 
Power: 
300 watts
Up to 25 kpa
22.2V rechargeable lithium-ion battery 
Product Dimensions (Inches):
Approximate: 42" high (with floor brush flat on floor) x 10" wide (brush head; widest component) x 8.5" deep (top with motor and dust bin)
Product Weight (lbs):
Vacuum approx. 6 lbs

Warranty:
2-year limited against manufacturer's defects.
Feel free to contact our office directly at info@oceansales.ca.

So fast!!
I was at the edmonton expo this weekend and picked up this vacuum. I just had to come on here and leave a review (which I never do) because I'm already done my weekly cleaning and some! What was I doing before I had this? Seriously a must!!
Impressed
This thing has made cleaning up so much easier. I'm amazed at how easy it is to get around stuff and under things like my couch (and kitty litter finally gets picked up). Way better than my old vacuum and I'm recommending to my parents and friends!